Heads up !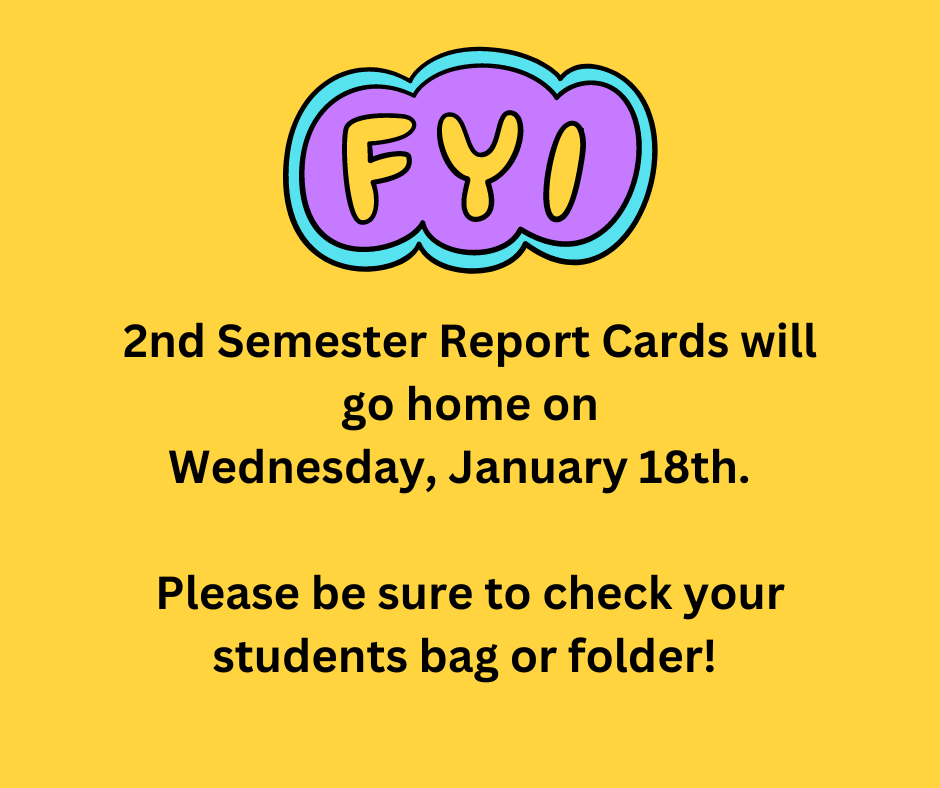 Please be aware all WMSD campuses and office buildings will be closed on January 16th.


#MoreMondayMotivation Elementary students have a basketball league....Games begin this week! Check out the pictures for a complete schedule. #WMSD #ForksUp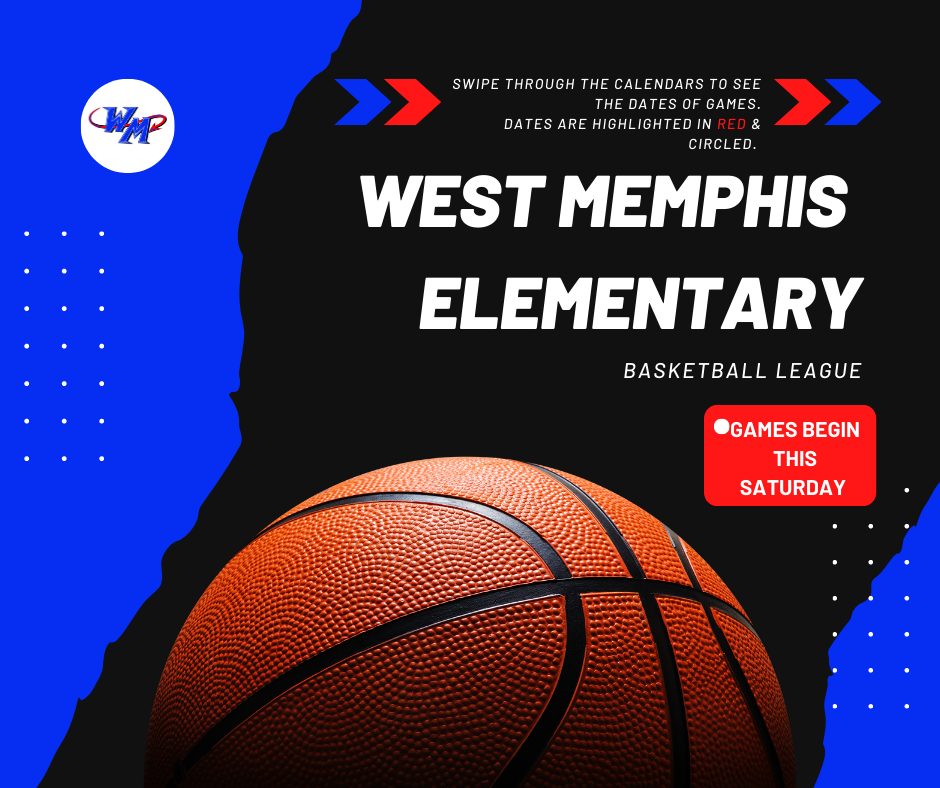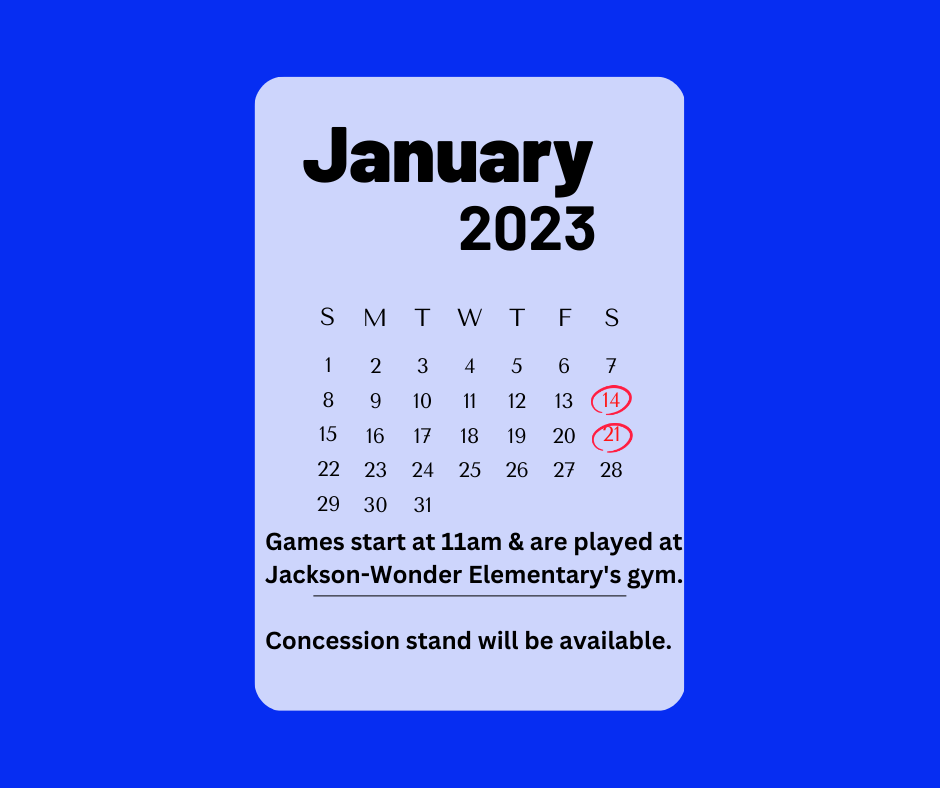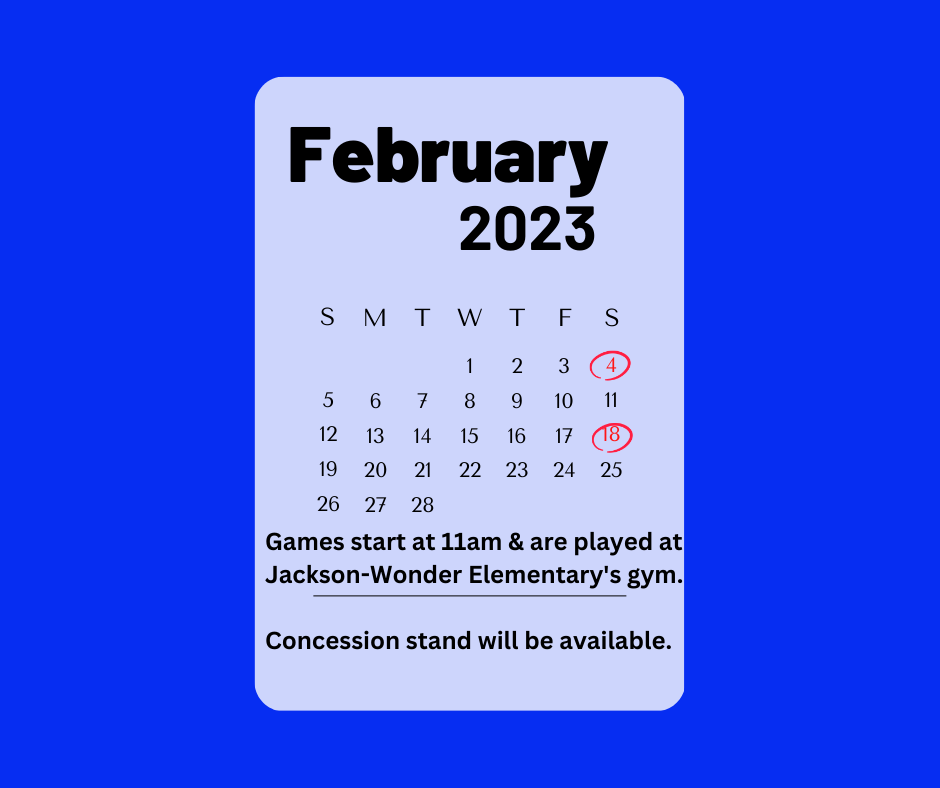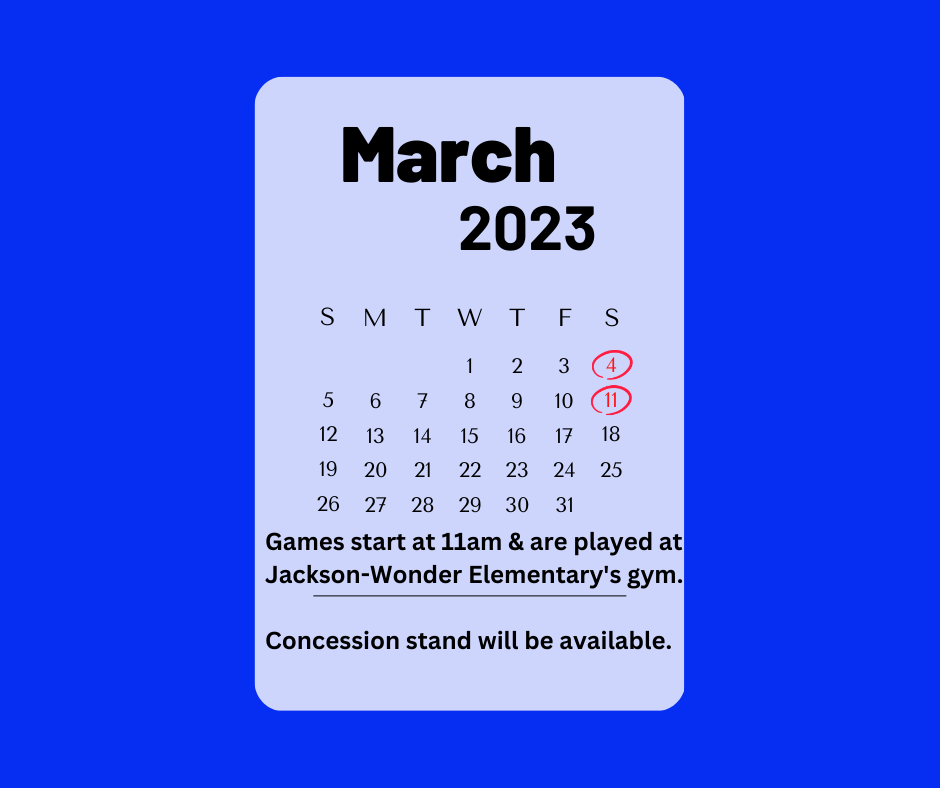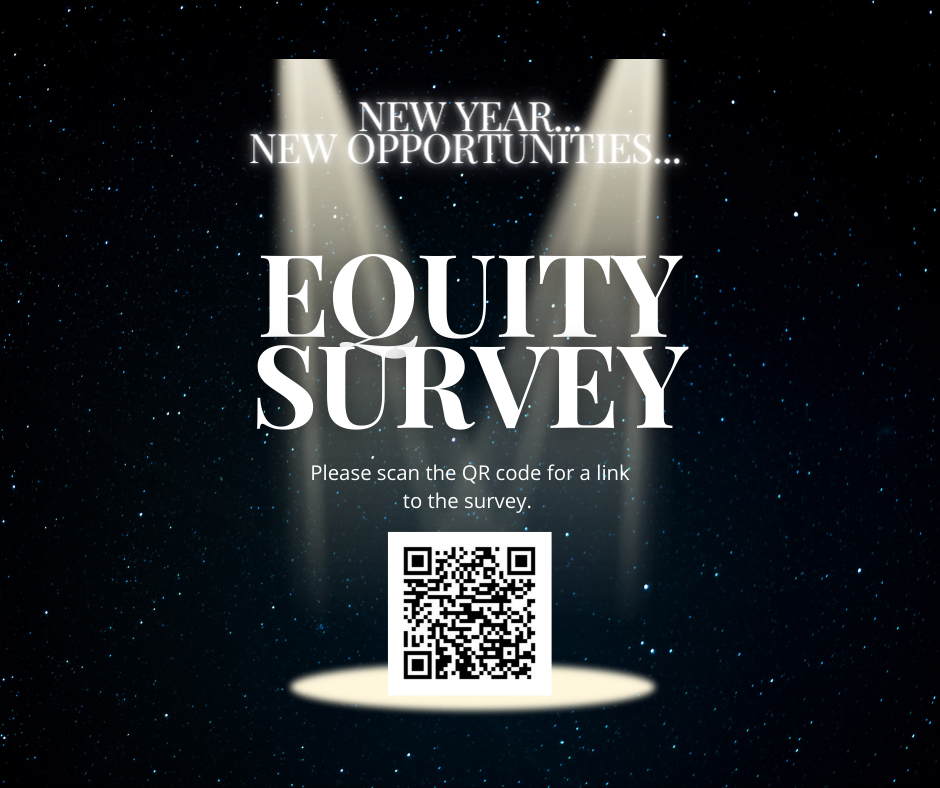 #Thursdaytruth With the new year....comes new beginnings and opportunities. We need your help! Check out the pictures for more information on an upcoming survey and where you can find our new app. #WMSD #ForksUp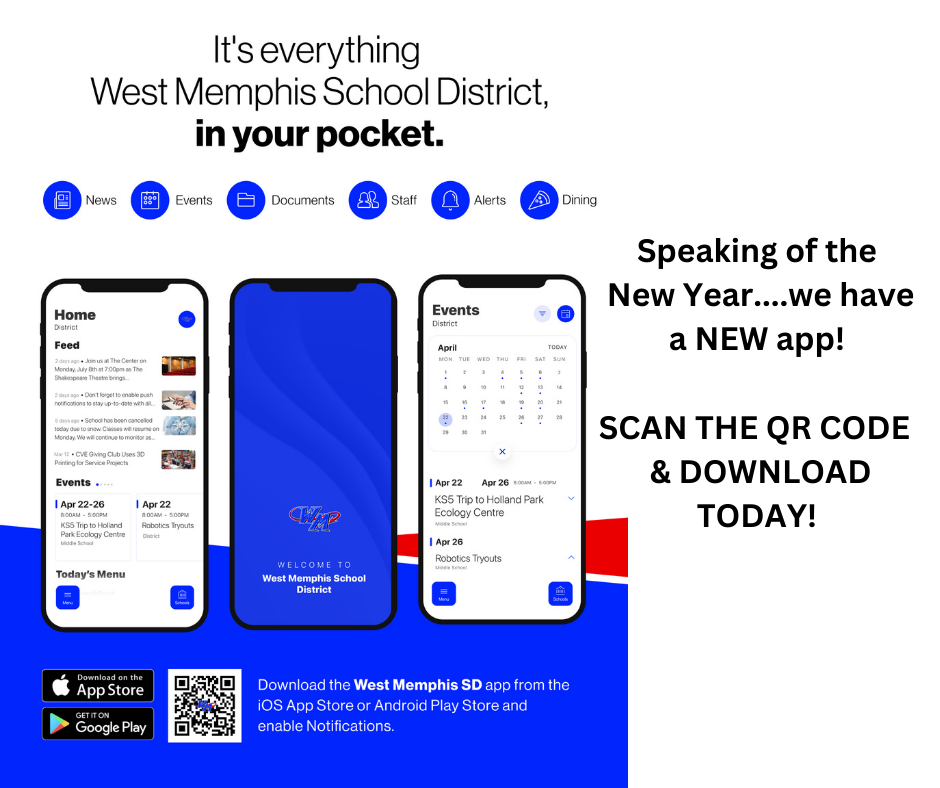 Schools are closed today, Tuesday, January 3. This will be AMI day 1. Check our website, or app for more information.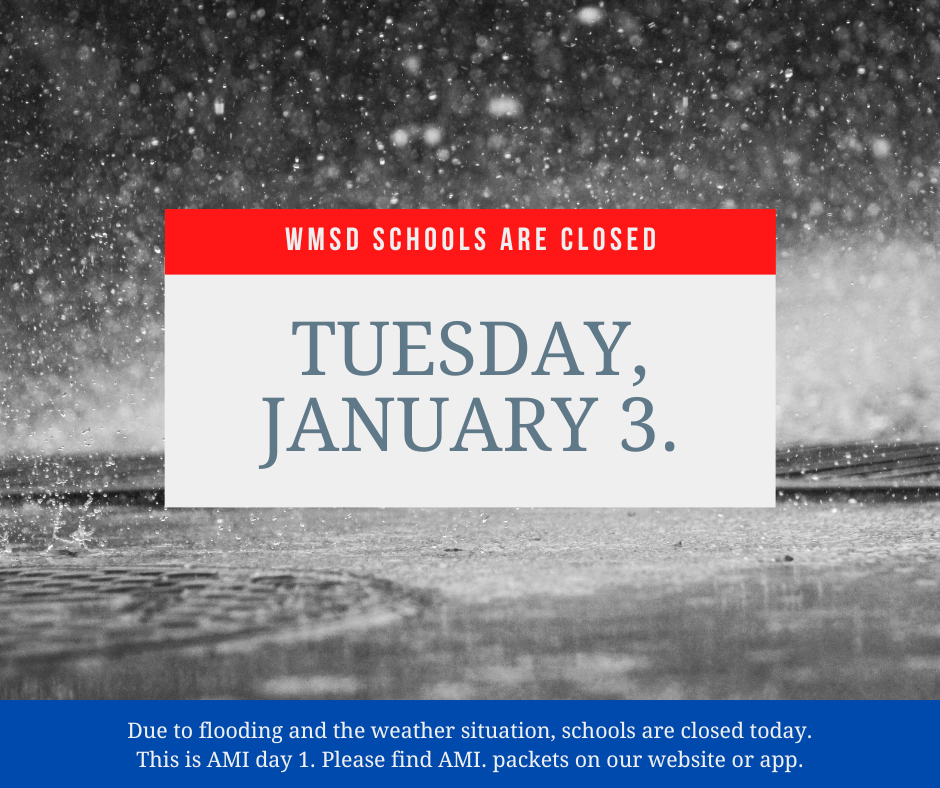 Please no shirts or outfits with lights or make sure they can be turned off, as to be considerate of those with medical conditions making them sensitive to light.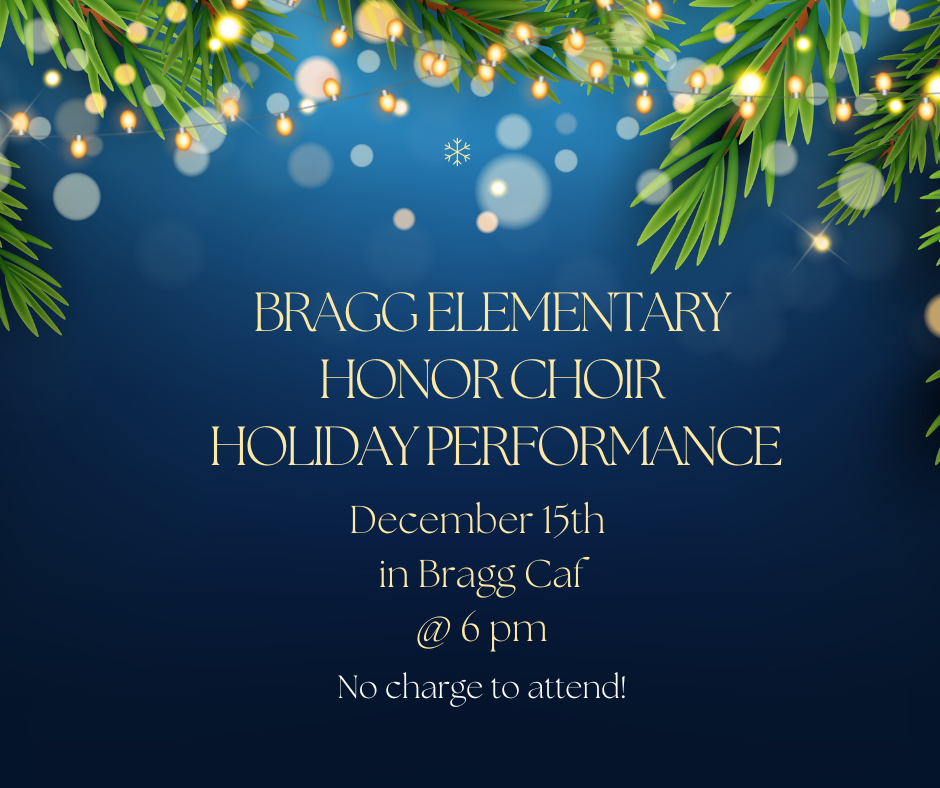 Just a friendly note from Mrs. Lee... If your student will be wearing a shirt or anything with lights, please make sure they can be turned off, if they cannot, please make a wardrobe change. We want to be considerate to those with medical conditions that lights have a negative impact upon.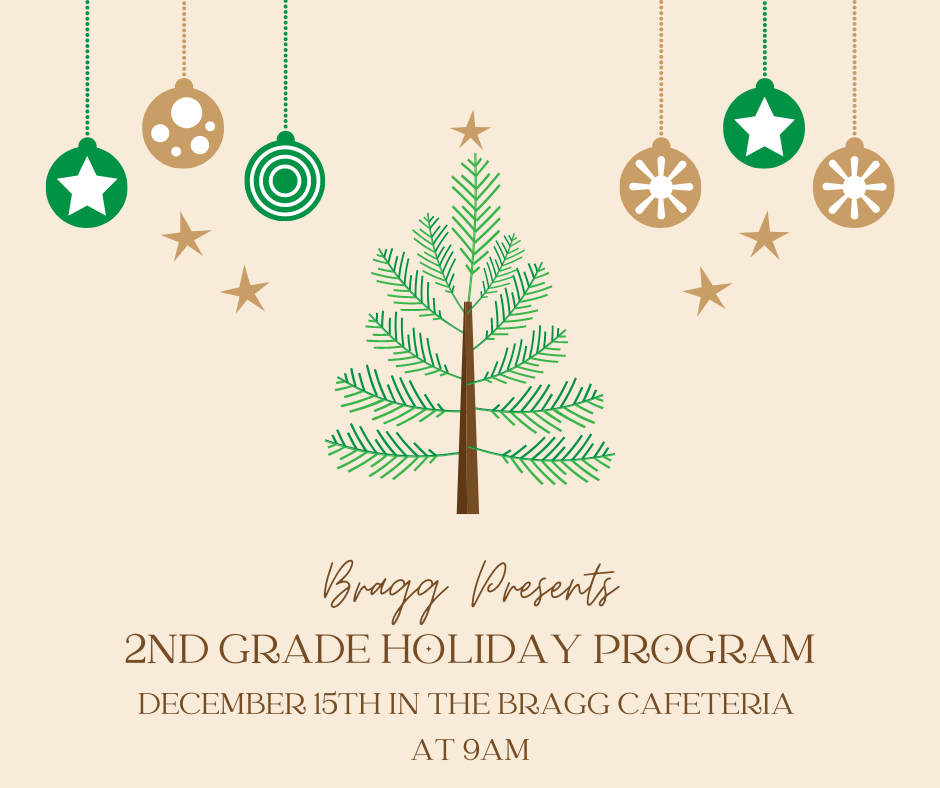 Winter Break is upon us. Hope you all enjoy this holiday season!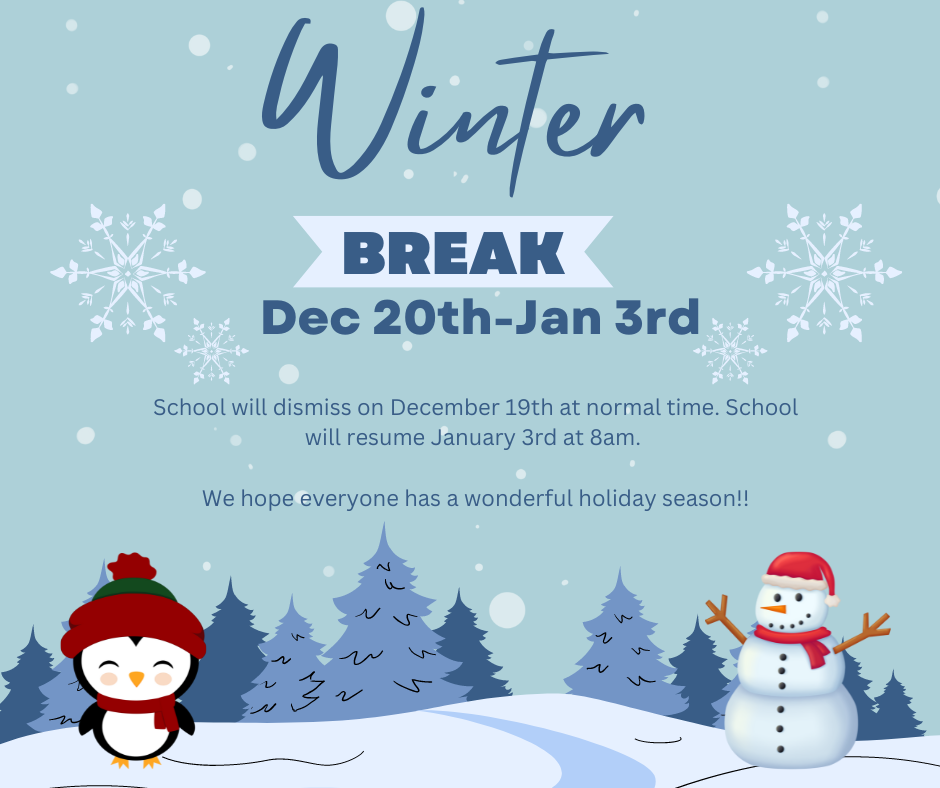 Get out your most ugly festive Christmas sweaters, Bragg Bees! We cannot wait to see all your holiday spirit!!!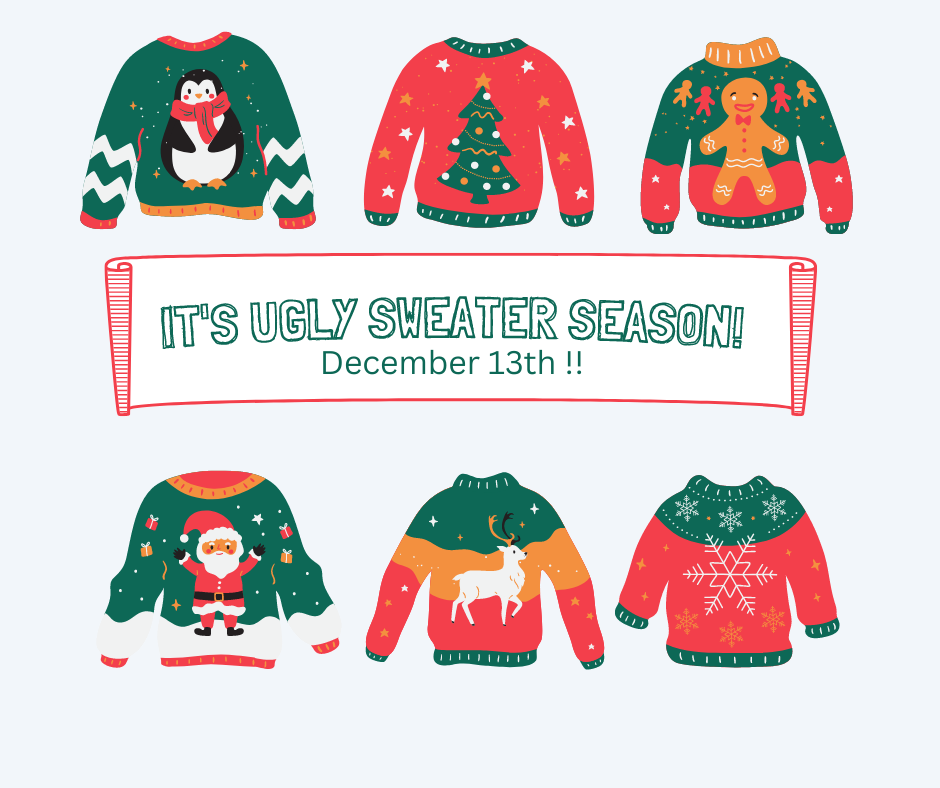 #Thursdayvibes Get into the holiday spirit with a concert tonight, featuring our elementary and high school choirs. Check out the photo for the details. #WMSD #ForksUp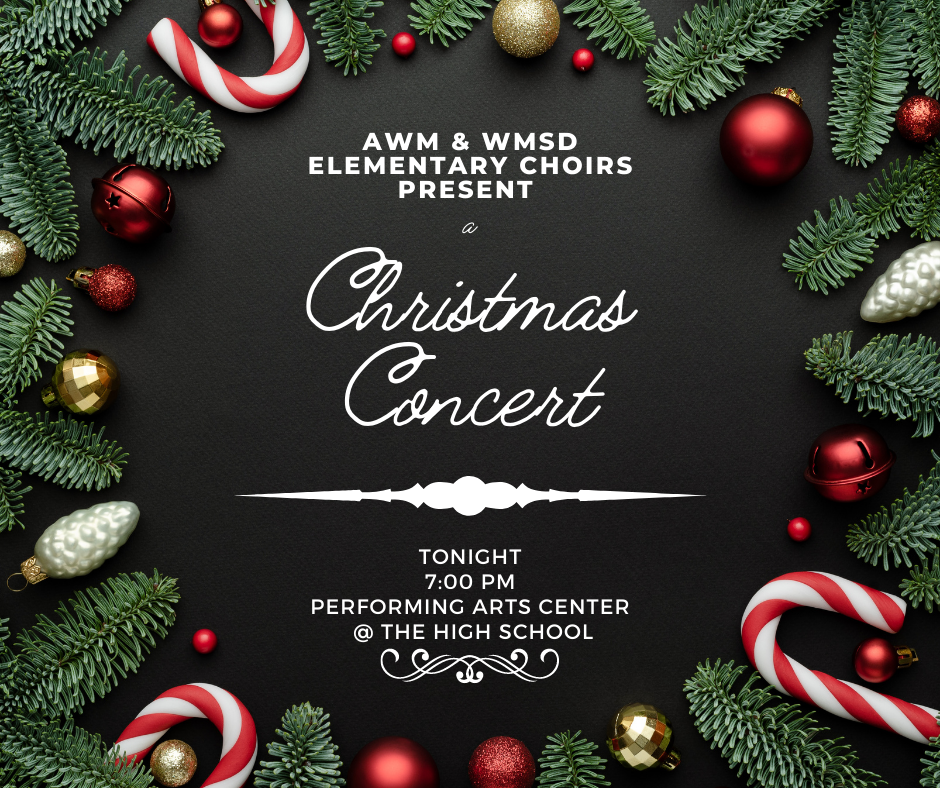 See what is coming up next week at Bragg Elementary.

#tuesdayvibes Check out Chartwells' latest news. #WMSD #ForksUp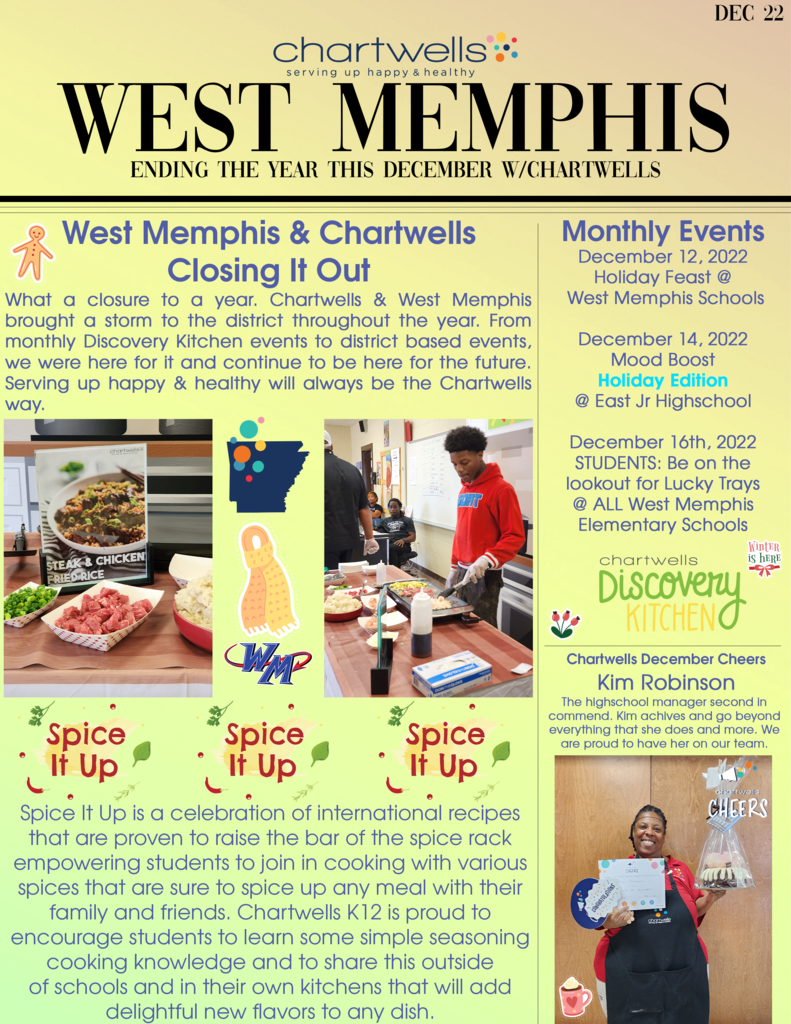 Get in the holiday spirit with your Bragg Bee... come create a Christmas ornament tonight!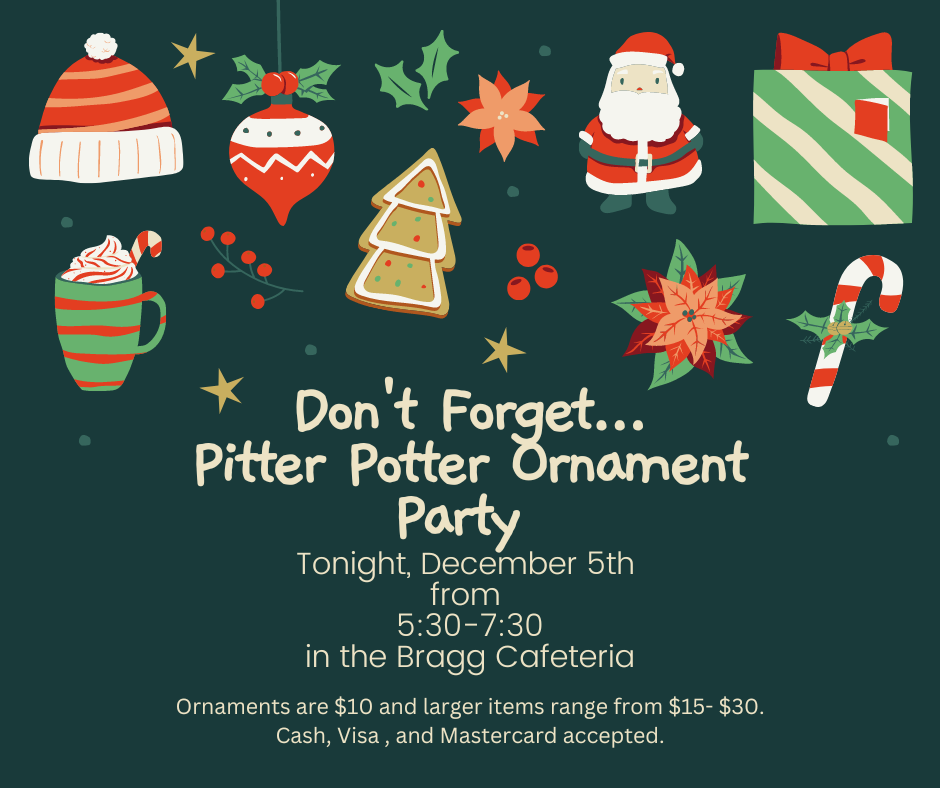 December 5th - December 9th Bragg Happenings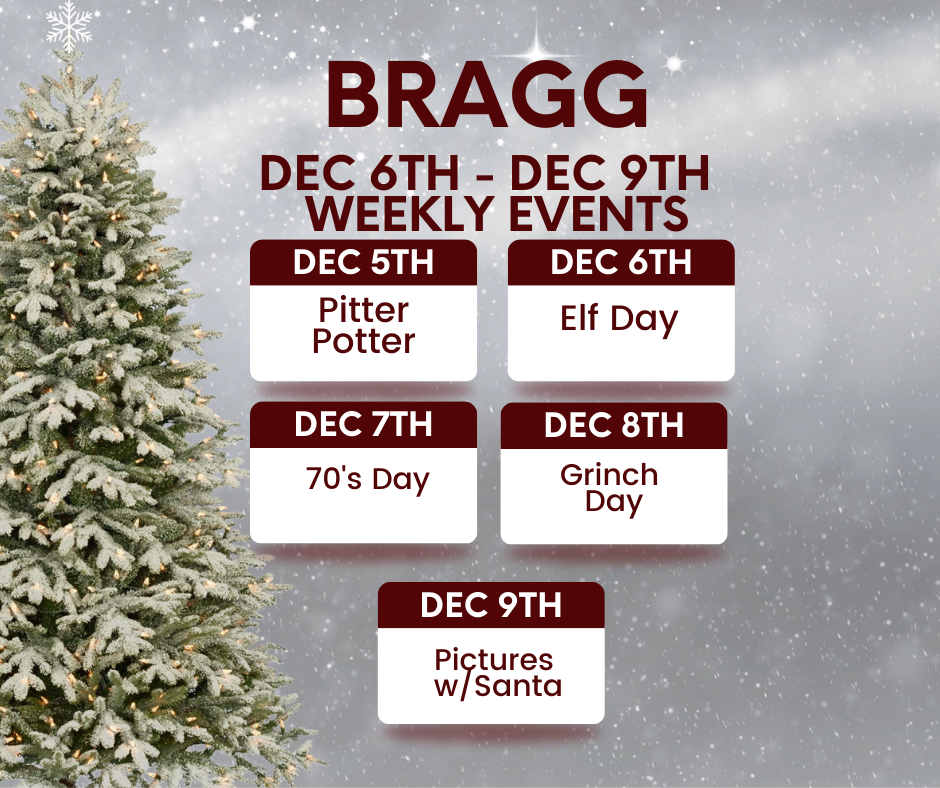 #ThursdayWisdom Our Library Media Specialists recently shared their wisdom at a regional meeting. Check out some photos and more details from their day. #WMSD #ForksUp

#TipTuesday FYI parents....Progress reports will be sent home this week.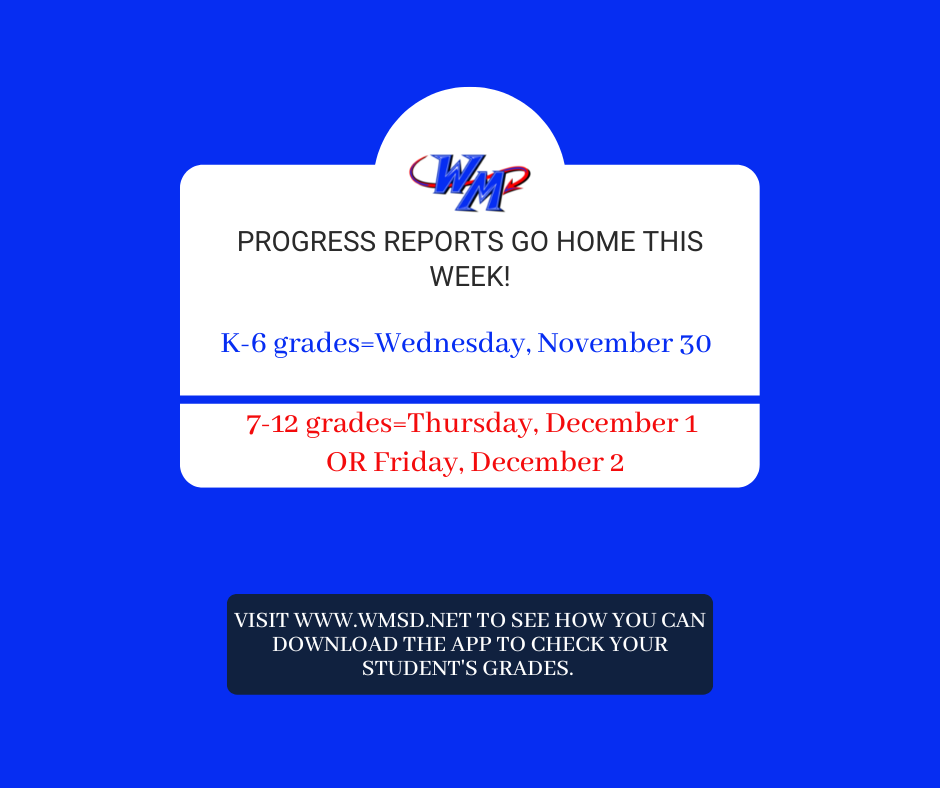 #TipTuesday We sat down with Chartwells' Chef Rico Stackhouse for some Thanksgiving meal prep tips. Check out his advice on how to make your holiday successful by clicking on the link to the video.
https://youtu.be/xeGhFutGirQ
#WMSD #ForksUp